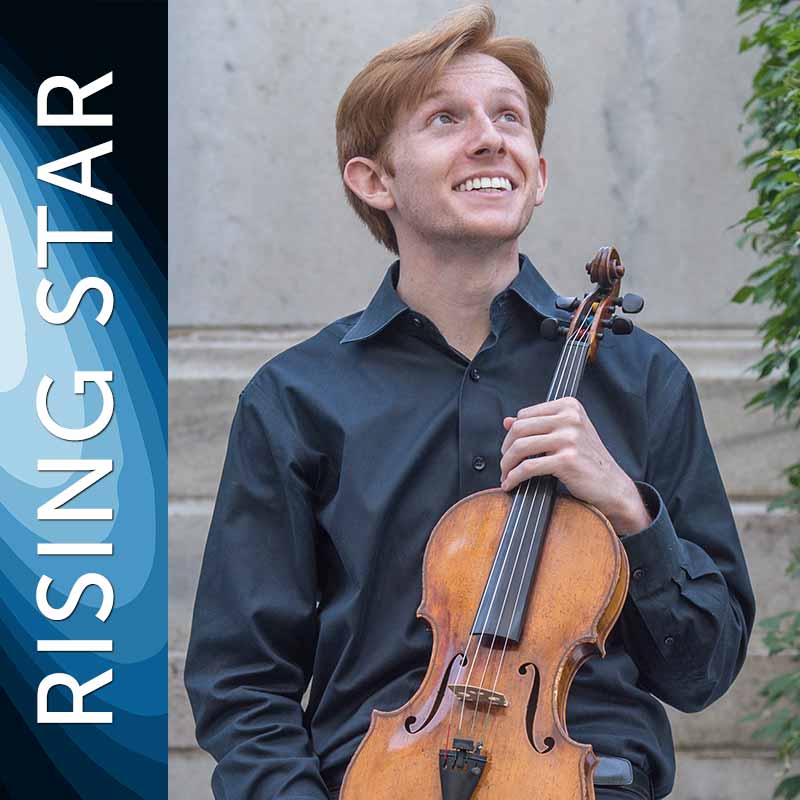 Violist SAMUEL ROSENTHAL delights in sharing music with artists and audiences of all ages and is acclaimed for his generous musical spirit and "intimate, personal approach" (Journal of the American Viola Society). He began his musical studies in Cleveland, and his viola studies with Jeffrey Irvine as a member of  the Young Artist Program at CIM. His passion for chamber music was ignited by formative work with the Cavani String Quartet and Cleveland Quartet violinist Peter Salaff. Since the summer of 2016, Sam has attended the renowned Perlman Music Program and recent summer festivals have also included Ravinia's Steans Music Institute, Kneisel Hall Chamber Music Festival, Encore String Quartet Intensive, and Music from Angel Fire. In 2023, he will be attending the Marlboro Music Festival in Vermont. A prize winner at The Fischoff Chamber Music Competition (Razumovsky String Quartet), and the Johansen International Competition, Sam recently received the silver medal at the 2021 Primrose International Viola Competition. He is a graduate of the Juilliard School where he had the honor of studying with Heidi Castleman and Hsin-Yun Huang. Sam is a proud recipient of a Kovner Fellowship at Juilliard where he is completing his Masters degree and working with distinguished artist faculty Misha Amory and Hsin-Yun Huang.
About our Rising Stars
ChamberFest Cleveland's Rising Stars are recognized for their extraordinary talent. They are invited to deepen their connection to the art of chamber music by immersing themselves in the festival, rehearsing side by side with the leading chamber musicians of our time, and performing in a professional concert setting for discerning audiences and critics alike.