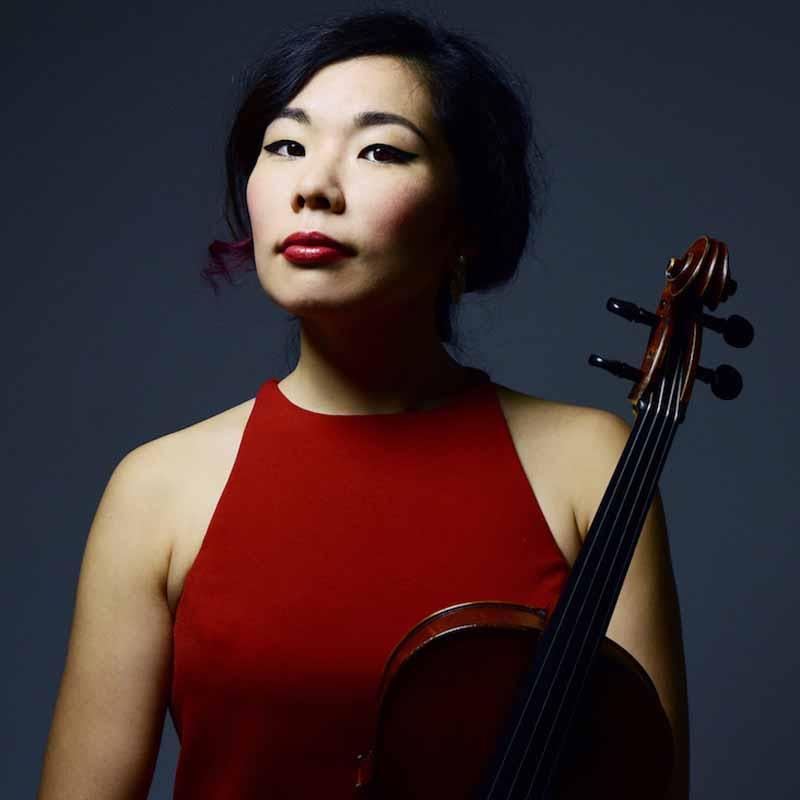 Hailed for her "magnetic, wide-ranging tone" and her "rock solid technique" (Philadelphia Inquirer), violist AYANE KOSAZA'S solo and chamber music career took off when she won the 2011 Primrose International Viola Competition, where she also captured awards for best chamber music and commissioned work performances. An advocate for pushing the viola repertoire forward, she has commissioned several viola chamber music works such as New York composer Paul Wiancko's "American Haiku."

Ayane has performed at numerous festivals including the Marlboro Music Festival, the Caramoor Center for Music and the Arts, the Olympic Music Festival, and the Ravinia Festival. She is a founding member of the Aizuri Quartet, the 2017-18 Quartet-in-Residence at the Metropolitan Museum of Art and grand prize winner of the 2018 MPrize Chamber Arts Competition. The quartet has proved to be a multi-faceted group, commissioning and touring works by rising star composers and pushing the boundaries of unique and thoughtful programming. Their GRAMMY nominated debut album "Blueprinting" was released on New Amsterdam Records in 2018, a record featuring five young American composers. In September 2020, the quartet launched "AizuriKids," an interactive web series for children that explores music from Beethoven to Eleanor Alberga. Their passion for teaching has led to student composer workshops at a number of institutions including the University of Southern California, Princeton University, and New York Youth Symphony.

Ayane also performs in the duo Ayane & Paul with composer and cellist Paul Wiancko, and most recently they collaborated on singer Norah Jones' latest album "Pick Me Up Off the Floor." This summer, Ayane & Paul will be performing at Spoleto Festival USA, Salastina, Denver Chamber Music Festival, and Music from Angel Fire.

From 2012 to 2016, Ayane served as the principal violist of the Chamber Orchestra of Philadelphia. She is also a member of the IRIS Orchestra, and has played with notable ensembles such as the Jupiter Symphony Chamber Players, The Philadelphia Orchestra, East Coast Chamber Orchestra, Orpheus Chamber Orchestra, A Far Cry, and the Saint Paul Chamber Orchestra.

Most recently, much of her musical work has involved being a mentor to aspiring young musicians, including being guest faculty at the Green Lake Chamber Music Camp and a mentor at the Olympic Music Festival and Musikiwest Summer Festival.

Ayane is a graduate of the Cleveland Institute of Music, and studied with violist Kirsten Docter. She is also a graduate of the Curtis Institute of Music and the Kronberg Academy in Germany. Outside of music, she enjoys baking, running, camping, and creating animations.