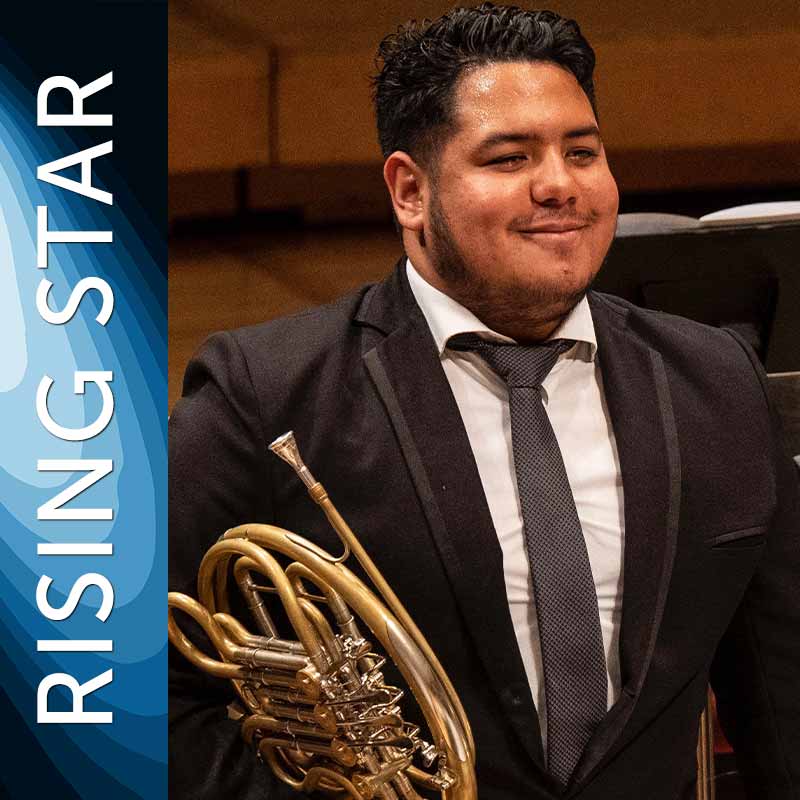 NELSON RICARDO YOVERA PEREZ is a member of the Civic Orchestra of Chicago as well as Third Horn of the Battle Creek Symphony Orchestra. He has performed as Principal Horn of the Classical Music Institute Symphony Orchestra (San Antonio, TX) and the orchestras of Opera San Antonio and Ballet San Antonio. He is a frequent substitute with the Chicago Symphony Orchestra and has participated in many summer festivals, such as the Marlboro Music Festival, the Spoleto Festival, and Classical Tahoe. From 2015 to 2018, Nelson was a member of the Simón Bolívar Symphony Orchestra of Venezuela (where he was the youngest musician to win a position), including multiple tours of Europe and Latin America under the baton of Maestro Gustavo Dudamel. Between 2018 and 2021, he served as Associate Principal Horn of the San Juan Symphony Orchestra of Argentina. Nelson is pursuing a Bachelor of Music in Horn Performance with David Cooper at Roosevelt University in Chicago.
About our Rising Stars
ChamberFest Cleveland's Rising Stars are recognized for their extraordinary talent. They are invited to deepen their connection to the art of chamber music by immersing themselves in the festival, rehearsing side by side with the leading chamber musicians of our time, and performing in a professional concert setting for discerning audiences and critics alike.