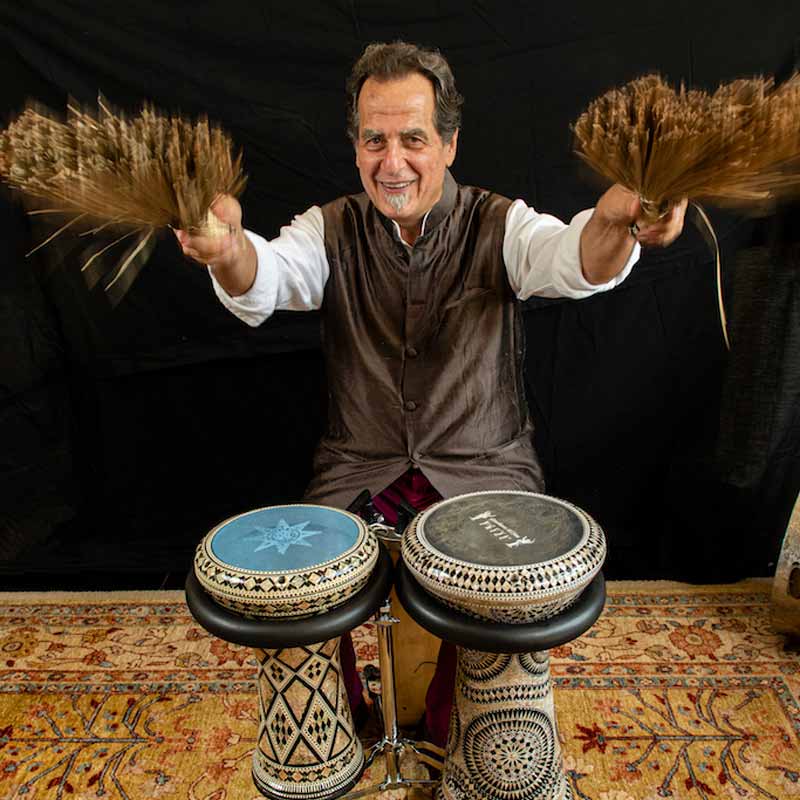 Born in Cleveland Ohio, percussionist/drummer JAMEY HADDAD holds a unique position in the world of Jazz and Contemporary Music. Haddad's musical voice transcends styles and trends, and the universal quality of his playing has attracted many international collaborations. Regarded as one of the foremost world-music and jazz percussionists, Jamey has been the percussionist for Paul Simon for more than 20 years. Mr. Haddad also collaborates with Sting, with Michael League (Snarky Puppy) Bokante, Osvaldo Golijov, Yo Yo Ma, Dawn Upshaw, Esperanza Spalding, Joe Lovano, Billy Drewes, Dave Liebman, Elliot Goldenthal, Brazil's Assad Brothers, Simon Shaheen, and The Paul Winter Consort.  His own group "Under One Sun" had a 2017 release and was featured in Downbeat Magazine.

Haddad is a recipient of the Cleveland Arts Prize and was recognized as a Legend of Jazz by the Cleveland Jazz Society. Haddad is a Fulbright Scholar and has been awarded multiple NEA grants for performance. In 2012 Haddad was voted The Top World Percussionist in "DRUM Magazine" and one of the top 4 world-percussionists by the Percussion Periodical "Modern Drummer" (July 2007). Drumhead Magazine featured an in-depth 16 page cover article about Jamey Haddad in 2019.

Haddad is currently a professor at The Oberlin Conservatory and the Cleveland institute of Music and previously taught for 18 years at Boston's Berklee School of Music and New England Conservatory.