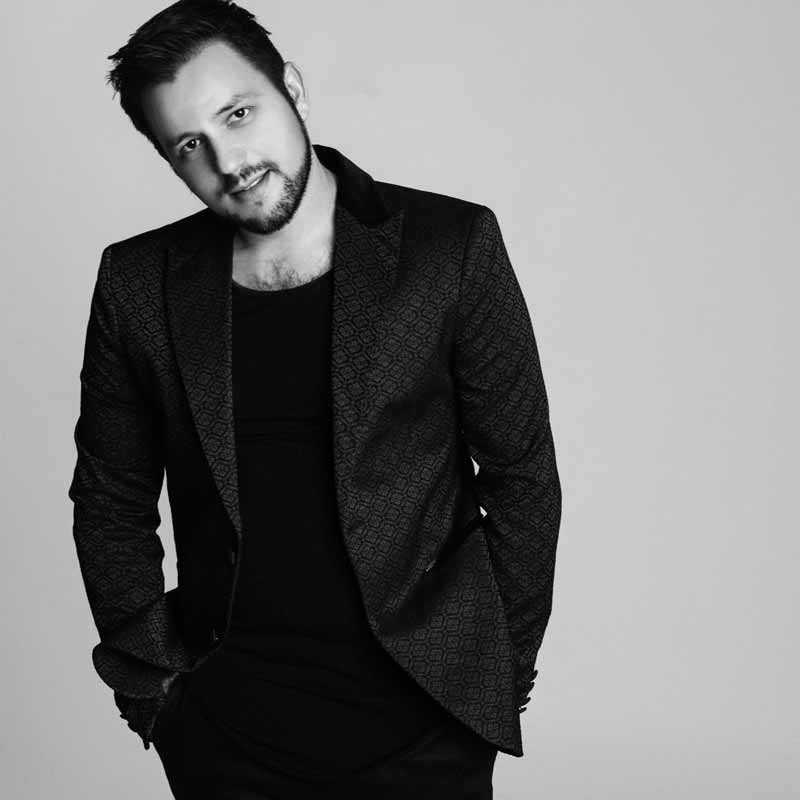 The extraordinary clarinetist ISMAIL LUMANOVSKI is a musical force of passion and dynamic virtuosity. Already of international distinction, Lumanovki has launched a major career as a soloist, chamber musician in both classical and cross-over repertoire. His synergistic blend of natural talent and training combines the spirit of folk music with the discipline of classical music.
Lumanovski's performances throughout the United States, Europe, Australia, the Middle East, South America, and Asia have received critical acclaim. Lumanovski has mesmerized audiences across the globe.Taking the stage in countless venues including; Carnegie Hall (New York), United Nations (New York), Musikverein (Vienna), Luzerner Saal (Luzern), World Intellectual Property Organization (Geneva) Lufthansa Technik (Hamburg), Pierre Boulez Saal (Berlin), National Radio Symphony Hall (Katowice), Emirates Palace (Abu Dhabi), Cemal Resit Rey (Istanbul), Expo Yeosu (Korea), Heydar Aliev Merkezi (Baku), Casa de la Musica (Quito), Berklee Performance Center (Boston) and many more. He is proud to have been the soloist of the Carter Clarinet Concerto for Elliot Carter's 100th birthday celebration in New York with musicians from the New Juilliard Ensemble and the Lucerne Festival Academy Orchestra under the legendary musical director maestro Pierre Boulez.
His performances have been widely reviewed. The New York Times reviewed his performance, "the soloist — the brilliant, fearless young clarinetist Ismail Lumanovski — aligned himself with various instrumental contingents of the large ensemble".
Lumanovski has had the privilege to perform as a soloist with innumerable extraordinary musicians and orchestras including: Die Deutsche Kammerphilharmonie, Hagen Philharmonic Orchestra, Wursburg Philharmonic Orchestra, Tonkunstler Orchestra, Qatar Philharmonic Orchestra, Macedonian Philharmonic Orchestra, Fairfax Symphony Orchestra,The Berklee Middle Eastern Fusion Ensemble.
Among his many awards and honors, the "Golden Ladybug of Popularity" named Lumanovski "Musical Maestro of The Year 2015" in the Republic of Macedonia. He's also won The Juilliard Clarinet Concerto Competition, International Young Artist Competition in Bulgaria, Arriaga Chamber Music Competition, Andreas Makris Clarinet Competition. In addition the Macedonian Radio Television produced a documentary film for him in 2019.
Born in Bitola, Macedonia, Lumanovski started playing the clarinet at age eight. His United States debut performance of Weber's First Clarinet Concerto at Interlochen, Michigan was in 2002. He holds a Bachelor of Music Degree and Master of Music Degree from the Juilliard School of Music. He studied with Charles Neidich and Ayako Oshima.
Lumanovski is a master improviser and performer of Balkan, Turkish, Middle Eastern and Gypsy music. He leads the NY Gypsy All Stars. This jazz influenced fusion and folk music group exemplifies Lumannovski's fantastic originality. His sound blends Balkan folk music and western classical music with breathtaking dexterity, musicality and tenacity, lending his style a gratifying complexity. Of his performance with the All-Stars, Lumanovski plays a "blistering series of haunting dance numbers" (Lucid Culture Blog) "infectious and hypnotic" (WNYC), "Eclectic and full of inquisitiveness' (The Huffington Post). He co-founded both "The Secret Trio" and the "Grneta Ensemble." Thriving on musical conversation, he's collaborated with bands like Inspector Gadje Balkan Brass Band and Ljubojna, and with an international set of musicians, including Trilok Gurtu, Marcel Khalife, Keyhan Kahlor, Erkan Ogur, Ibrahim Maalouf, Al Di Meola, Becca Stevens and Michael League.
His albums include NY Gypsy All Stars; "Romantech" and "Dromomania," The Secret Trio; "Soundscapes" and, "Three of Us." Grneta Ensemble; "Sea of Reeds". Ismail Lumanovski and
Ljubojna; "Serbet." Ismail Lumanovski and Inspector Gadje "Live at Kafana Balkan".