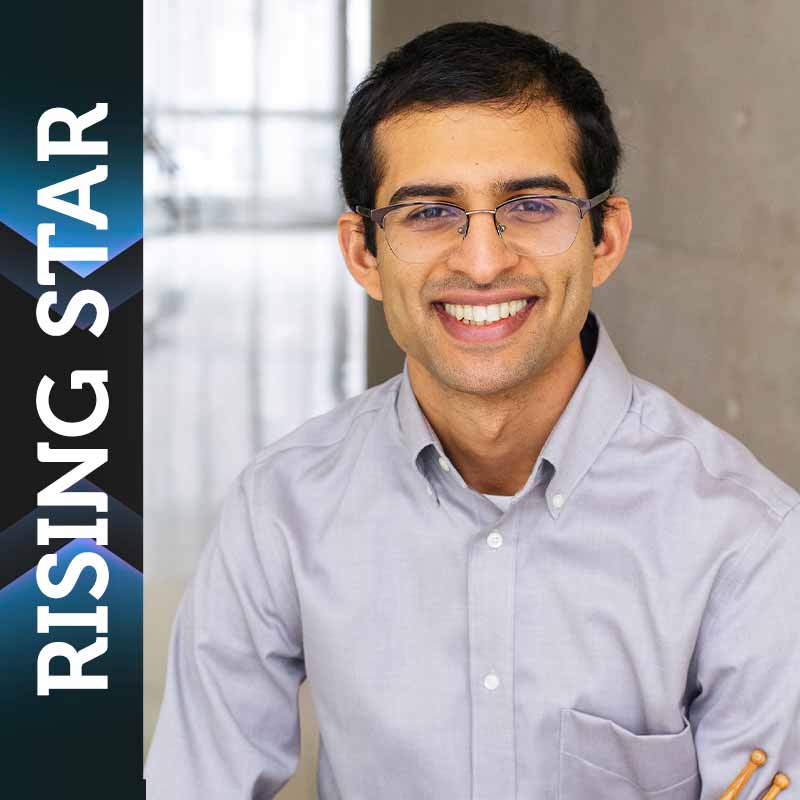 A native of Roanoke, Virginia, ZUBIN HATHI joined the Dubuque Symphony Orchestra as principal timpanist in 2021. Zubin has participated in a number of festivals, including as principal timpanist with the National Repertory Orchestra and as fellowship recipient in the Pacific Music Festival, National Orchestral Institute, and New York String Orchestra Seminar. He has also attended the Aspen Music Festival and School, and has participated in the St. Barts Music Festival and ChamberFest Cleveland. Additionally, Zubin has performed in the percussion sections of the Cleveland Orchestra, Symphony Orchestra of India, Columbus Symphony Orchestra, ProMusica Chamber Orchestra, Akron Symphony Orchestra, and Lancaster Symphony Orchestra, and has been a guest principal timpanist of the Harrisburg Symphony Orchestra and Roanoke Symphony Orchestra.
Zubin holds a bachelor's degree from the Curtis Institute of Music where he studied with Don Liuzzi, Robert van Sice, and Eric Millstein. During his time at Curtis, he consistently made the Dean's List in recognition for academic excellence. He completed his master's degree at the Cleveland Institute of Music as a student of Marc Damoulakis and Paul Yancich.
About our Rising Stars
ChamberFest Cleveland's Rising Stars are recognized for their extraordinary talent. They are invited to deepen their connection to the art of chamber music by immersing themselves in the festival, rehearsing side by side with the leading chamber musicians of our time, and performing in a professional concert setting for discerning audiences and critics alike.