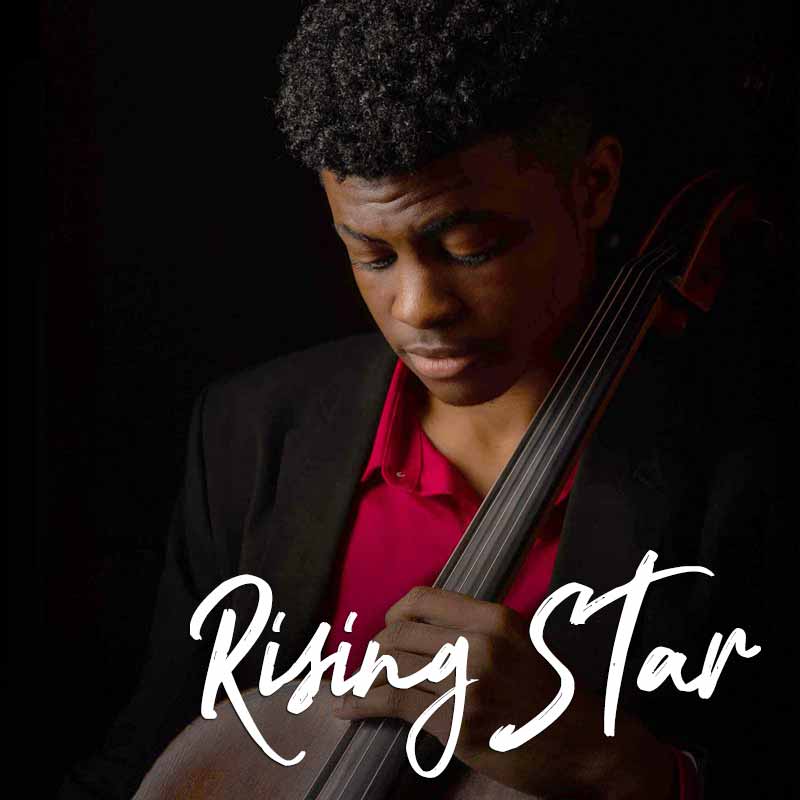 STERLING ELLIOT has given solo performances with the Cleveland Orchestra, New York Philharmonic, Virginia Symphony, Hilton Head Symphony, South Bend Symphony, New World Symphony, Buffalo Philharmonic, and San Francisco Chamber Orchestra, among many others. He also performed at the 2019 World Economic Forum in Davos, Switzerland. In 2015 and 2016 he performed a seven-week national tour with the Sphinx Virtuosi. In 2018 Mr. Elliott was a featured soloist on a New York Youth Symphony tour that included performing Dvorák's Cello Concerto at Carnegie Hall. Mr. Elliott began his cello studies at age three and made his solo debut at age seven when he became the first-place Junior Division winner of the PYO Concerto Competition. Other notable accomplishments include first place in the 2019 National Sphinx Competition Senior Division; a top prize in the 2019 Camerata Artists International Competition; grand prize in the First Presbyterian Young Artist Competition; first place in the 2014 Sphinx Competition; and a top prize in the 2014 Richmond Symphony Concerto Competition. He has performed alongside recording artist Jennifer Hudson. Mr. Elliott studies with Joel Krosnick at the Juilliard School, where he is a recipient of a Kovner Fellowship.
About our Rising Stars
ChamberFest Cleveland's Rising Stars are recognized for their extraordinary talent. They are invited to deepen their connection to the art of chamber music by immersing themselves in the festival, rehearsing side by side with the leading chamber musicians of our time, and performing in a professional concert setting for discerning audiences and critics alike.