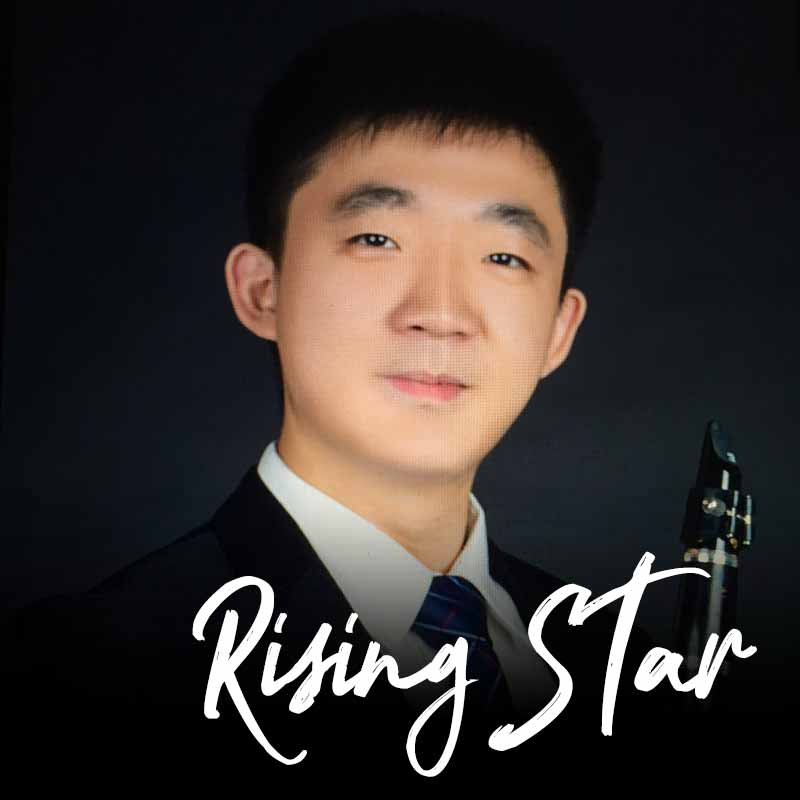 HUGH SHIHAO ZHU is currently pursuing his bachelor degree in clarinet performance under Franklin Cohen at the Cleveland Institute of Music. Starting at the age of 4, Hugh's clarinet study has come through a long way. In 2014, he moved to Los Angeles to study with Burt Hara of the LA Philharmonic; then the second year, got recommended to study at the Interlochen Arts Academy under Emil Khudyev of the Seattle Symphony, and graduated with the Young Artist Award and many other academic awards in 2017. During his years of study, Hugh has also appeared in numerous competitions. His past awards include first place in the Beijing Mozart International Clarinet Competition (2011); winner of the Interlochen Arts Academy Concerto Competition (2015); bronze medalist in the Fischoff International Chamber Music Competition (2019); and winner of the Concerto Competition at Cleveland Institute of Music (2019). As an avid soloist, orchestral and chamber musician, Hugh has performed extensively in the United States, Asia and Europe, including the Berlin Philharmonie, San Marco Basilica, Carnegie Hall, Severance Hall, John F. Kennedy Center for the Performing Arts, and Henan Art Center.
In addition to music, Hugh also has long-term passion towards traveling, cooking, physics, and philosophy. During the summers, he enjoys time at home Zhengzhou, China, with his beloved parents and 4-year-old sister Mia!
About our Rising Stars
ChamberFest Cleveland's Rising Stars are recognized for their extraordinary talent. They are invited to deepen their connection to the art of chamber music by immersing themselves in the festival, rehearsing side by side with the leading chamber musicians of our time, and performing in a professional concert setting for discerning audiences and critics alike.