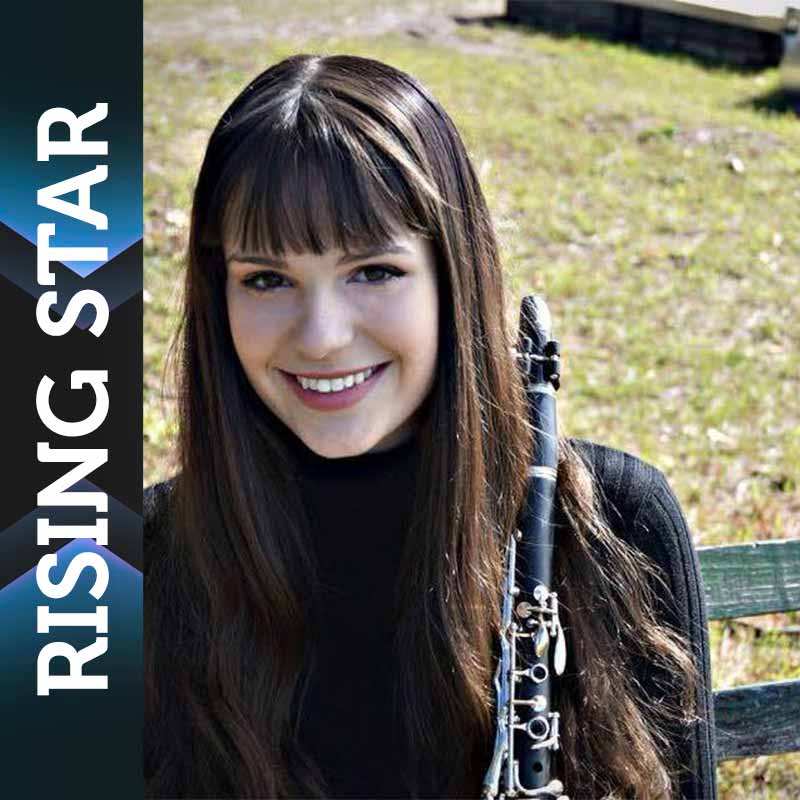 NICOLE MARTIN is a clarinetist from Westbrook, Maine currently pursuing her undergraduate degree under the instruction of Franklin Cohen at the Cleveland Institute of Music. Nicole began her music career at Interlochen Center for the Arts, where she studied under Emil Khudyev and Bryan Conger. During that time she placed as a finalist in NPR's "From the Top". Nicole also premiered orchestral works while touring with the New York Philharmonic in 2016, and later performed chamber works alongside it's members. Nicole has participated in multiple music festivals, most recently the Sarasota Music Festival in 2022. She has played in many local orchestras including the Mansfield Symphony and Youngstown Symphony, among others. Nicole is also an active chamber musician, and regularly performs around the Cleveland area with her group, the Cleveland Wind Trio, and her own jazz combo.
About our Rising Stars
ChamberFest Cleveland's Rising Stars are recognized for their extraordinary talent. They are invited to deepen their connection to the art of chamber music by immersing themselves in the festival, rehearsing side by side with the leading chamber musicians of our time, and performing in a professional concert setting for discerning audiences and critics alike.