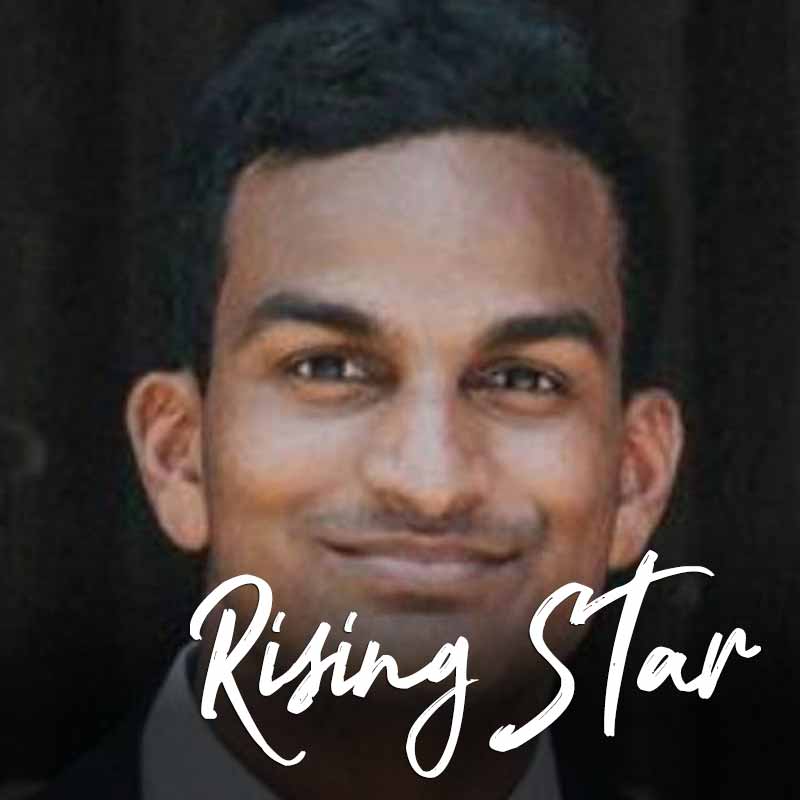 Hailing from Sydney, Australia, percussionist JEREMY SREEJAYAN is a student at the Cleveland Institute of Music, where he is pursuing a Master's degree as the Mary Hamlin Memorial Presidential Scholar. He studies with Cleveland Orchestra musicians Marc Damoulakis (Principal Percussion) and Paul Yancich (Principal Timpani).

Jeremy performs regularly with a range of ensembles locally and internationally. He has played with The Cleveland Orchestra, as well as the Akron, Firelands, and Willoughby Symphony Orchestras. He is also scheduled to perform works by Mahler and Stravinsky with the London Symphony Orchestra in 2022, with Sir Simon Rattle. Jeremy has attended both the Music Academy of the West and the Aspen Music Festival on full-ride scholarships.

Jeremy received his Bachelor of Music from the Cleveland Institute of Music in May 2020, where he graduated with Academic Honors and the Bruce D. Collie Prize in Percussion.
About our Rising Stars
ChamberFest Cleveland's Rising Stars are recognized for their extraordinary talent. They are invited to deepen their connection to the art of chamber music by immersing themselves in the festival, rehearsing side by side with the leading chamber musicians of our time, and performing in a professional concert setting for discerning audiences and critics alike.