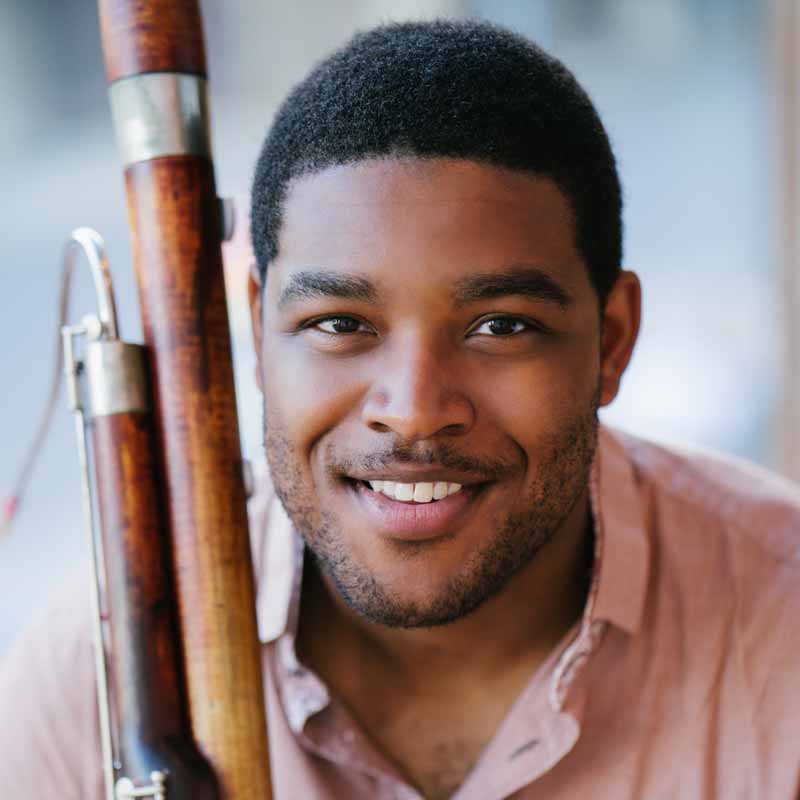 Native Tennesseean ANDREW BRADY joins the Saint Paul Chamber Orchestra in the 2022-23 season as Principal Bassoon. Brady comes to Minnesota from the Atlanta Symphony Orchestra, having served there as Principal Bassoon since January 2016. Prior to the ASO, Brady held the same position for two years with the Louisiana Philharmonic.

As a soloist, Brady has performed concertos by Hertel, Rossini, Mozart, Weber, and Zwilich with the Atlanta Symphony Orchestra, Southeast Symphony, the Los Angeles Doctor's Symphony, and The Colburn Orchestra. He appears regularly as Principal Bassoonist with the Grand Teton Music Festival Orchestra, and has performed as guest principal with the Los Angeles Philharmonic at the Hollywood Bowl, as well as at Carnegie Hall and on European tours with the Orpheus Chamber Orchestra. 
Brady's artistry is in high demand and has taken him to South Africa, Korea, China, Mexico, and the United Kingdom as well as many destinations within the contiguous United States for both performances and teaching engagements. In past summers, Brady has been a proud member of the Chineke! Orchestra including a performance at the 2017 BBC Proms. The ensemble is the UK's first Black and Minority Ethnic orchestra and seeks to promote diversity and change within classical music by increasing representation and visibility of musicians of color. Andrew is also thrilled to have participated in the "Juneteenth: A Global Celebration for Freedom" concert with the Re-Collective Orchestra at the Hollywood Bowl in June 2022. The concert was broadcast live on CNN and marked the first performance of an all-black orchestra at the Hollywood Bowl. The celebration featured such legendary artists as Chaka Khan, The Roots, Michelle Williams, and Earth, Wind & Fire.
Enthusiastically involved in music education, Brady has taught as an Artist-in-Residence at Kennesaw State University, and is sought after for masterclasses and private tutelage. He has also served on the faculties of the Stellenbosch International Chamber Music Festival, National Orchestral Institute, Brevard Music Center, Festival Napa Valley, and National Youth Orchestra/NYO2 through Carnegie Hall. 
Brady graduated with his Bachelor of Music degree from The Colburn School Conservatory of Music in 2013, where he studied with Richard Beene. Other major teachers and influences include Anthony Parnther, Rick Ranti, and Suzanne Nelsen.